What to Expect at Your First Visit
Your first appointment is essentially an information-gathering appointment, typically with a thorough cleaning, scheduled right before or after your complete exam. You will have the opportunity to ask questions and discuss any concerns you may have. If it has been quite a while since your last dental visit, occasionally a second cleaning appointment may be needed to finish. For your very first visit, you can expect to be in the dental office for approximately one and a half to two hours. We will use all of the information gathered to generate a treatment plan specifically tailored to your dental needs.
Dental Examination
In order to generate a treatment plan customized to your dental needs, you will need to have a complete and comprehensive examination. Current x-rays will be needed to comprehensively evaluate your whole mouth, along with your teeth. These x-rays are used to detect cavities, infections, periodontal disease, bony lesions such as cysts, or any other abnormalities of the teeth or bone. Without the proper diagnostic tools, some things can go undetected and cause more severe problems if left untreated.
If you're not currently having any problems with your teeth, that doesn't necessarily mean that problems don't exist. X-rays can help detect these problems at the earliest stages when they would otherwise not be seen. Finding and treating dental problems at an early stage can save time, money and unnecessary discomfort. With our current digital radiography system, the amount of radiation you get is very minimal – about 1/3 of the older standard films. And the technology of the digital system allows for greater diagnostic quality.
Dental Cleaning
A dental cleaning is a fairly routine procedure. Most people find that cleanings are painless, and find the sensations (tickling, vibrations, water spray, and the feeling of pressure during "scraping") do not cause discomfort. A lot of people even report that they enjoy cleanings and the wonderful, smooth feel of their teeth afterwards! Be sure to let your hygienist know if you find things are getting too uncomfortable for your liking. They can recommend various options to make the cleaning more enjoyable.
Teeth cleaning frequency is determined at your first visit and is based upon the diagnosis made by the hygienist and dentist. Your Personal Dental Care Plan will outline the frequency and duration of your prescribed teeth cleanings throughout the year. For example, a patient with gum disease may be scheduled for cleanings every 3 months, whereas a patient with healthy teeth and gums may only be required to have a cleaning once every 6-12 months. We continue to assess and re-assess your oral hygiene at subsequent appointments to help determine the frequency of your future appointments.
Tips for Your First Visit:
If possible, print off our New Patient Intake Form as well as our Medical History Form, fill them out prior to your appointment and bring them with you. If this isn't possible, arriving 15 minutes before your actual appointment time is a good idea to give yourself time to fill out the forms in the office without feeling rushed.
Bring any current dental insurance information with you to give to reception. Please note that an estimate for your first visit can be sent prior to your appointment, if necessary, upon request.
If you have been to see a different dentist within the last few years, it is helpful if you call your previous office to request any current x-rays be sent (mailed or emailed) over to our office prior to your appointment. This not only helps the doctor note any concerning changes when doing your exam, but can also reduce taking more images than necessary.
It is important to have the details of any medications that you are currently taking and any major illnesses or operations that you have had in the past. This may seem insignificant, but it may have an important bearing on the treatment that can be given, as well as on any medication that the dentist might want to prescribe for you. Making a list to bring with you can be helpful. A time saving tip is to have your pharmacy fax us a complete list of all your medications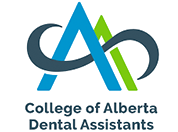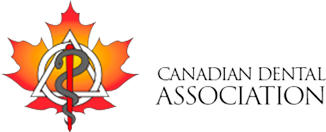 14729-87 Ave. NW Edmonton, AB Canada T5R 4E5
© 2022 Donison Dental. All Rights Reserved.
An absolutely first-class group of people!
I HATED the dentist!!! That was until my family and I had the pleasure and privilege of having Dr Donison and his staff recommended to us! I don't think we will ever go anywhere else. The care and attention they take to ensure your comfort and confidence go above and beyond anything my wife or I have ever experienced from previous dentists. I would recommend them to even the biggest of babies. They ask if I want the TV remote but their crosstalk is much too entertaining to bother with broadcast television. Dare I say...they make the visit a pleasurable experience!
Dr. Donison and his whole entire team are beyond fantastic! I actually enjoy going to the dentist now, they make it so easy. Thank you for all your hard work and taking care of my pearly whites!
Denise Perrier
2021-01-18
Dr. Donison and the all the staff are not only very good but also very friendly. I am very happy how kind and caring Dr. Donison is towards m me as a patient.He takes the time to explain everything and always checks to ensure my comfort while doing a procedure. I highly recommend this dental office.
My family have been going for over 30 years. The personal attention and care you receive makes you feel like family. Can't say enough!!
I have been extremely happy with the professional, yet warm and comfortable environment that I have experienced at Donison Dental. Having moved from a small town where I had an excellent dental care team, I was uncertain and wary about finding a dental care team that took care of me as well as before. Dr. Antoniuk and her team did not disappoint. The experience right from when you walk in the door, to the hygenists, dental assistants and Dr. Antoniuk herself, were all outstandingly warm, welcoming, and professional. Going to the dentist typically isn't high on one's "favorite thing to do list", but the crew at Donison Dental make it a much less stressful and might I dare even say "enjoyable" experience. I highly recommend Donison Dental!
Dr. Donison is hands down the best Dentist that I have ever been to. He is extremely thorough and his staff are so incredibly accommodating and helpful. I can't say enough good things about this place, I will never go anywhere else.