How much will my treatment cost?
If you are an existing client, we can give a fairly accurate quote and do any necessary pre-authorization. If you are new to our clinic, it will be difficult to give you an accurate estimate. We can usually give you a rough estimate upon request, but please note that the accuracy can vary significantly if we don't have specifics.
What fee guide do you follow?
We follow the current Alberta Dental Fee Guide. The fee guide is accessible to everyone online at https://www.alberta.ca/dental-fees.aspx.
Will my insurance company pay Donison Dental directly?
There are many insurance companies and most will pay the dental office directly. However, there are a small number of companies that only reimburse their members. Our knowledgeable front desk staff can help answer this question.
When should I bring my child in for their first visit?
If you have any concerns, we will always see a child at any age. If there are no prior concerns, we typically see children for their first visit when they are approximately 3 years old. We know that every child is unique and ages can differ for when a child is ready for their first visit. If you don't feel your 3-year-old is quite ready for their first visit and they aren't having any problems, you can delay their first visit until they are a little older. Even 6 months can make a big difference for child's readiness.  A helpful tip is to book your child's first visit when they won't be hungry or tired. This usually helps them have the best first experience possible! You can even bring them with you to your cleaning appointment or with a sibling so they can get comfortable with our office and see how fun it can be!
Are you accepting new patients?
Yes, we are absolutely accepting new patients! We consider it a great honor when we receive referrals from our clients. 
Can I come for dental treatment if I am pregnant?
Yes, you can absolutely come for dental treatment when you are pregnant. Maintaining your oral health is important during pregnancy is very important. Some women get swollen and sore gums, which may bleed, during pregnancy. Hormonal changes during pregnancy can make your gums more vulnerable to plaque, leading to inflammation and bleeding. This is also called pregnancy gingivitis or gum disease. We are careful to avoid X-rays during pregnancy and are only done in the event of an emergency. Certain treatments may be best left until after your pregnancy and we will always work with you to provide the appropriate treatment at the appropriate time.
How can I get my dental records transferred from another office?
Original dental records belong to the dentist who provided the treatment, and not the patient, because dentists have to keep all of their records for a period of time, as set out by their provincial dental regulatory body. Once you have selected a new dentist, you can request that a copy of your records be transferred from your former dentist. You may be required to sign a release form from your former dental office, and in some cases, you may also be charged an administrative fee for having your records copied and sent to another dental office. They can be sent to us by mail or email or fax.
Do I need x-rays at each visit?
How often you need to have x-rays depends on your oral health. A healthy adult who has not had cavities or other problems for a couple of years probably won't need x-rays at every appointment. If your dental situation is less stable, yearly x-rays may be required to monitor your progress. Our x-rays are digital and deliver very little radiation. They are a vital tool for us to ensure that small problems don't develop into bigger ones.
Have a question that wasn't listed here? Send us an email and we would be happy to answer it!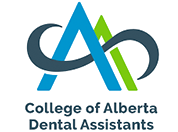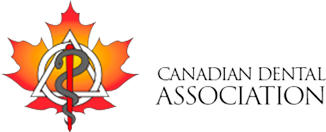 14729-87 Ave. NW Edmonton, AB Canada T5R 4E5
© 2022 Donison Dental. All Rights Reserved.
An absolutely first-class group of people!
I HATED the dentist!!! That was until my family and I had the pleasure and privilege of having Dr Donison and his staff recommended to us! I don't think we will ever go anywhere else. The care and attention they take to ensure your comfort and confidence go above and beyond anything my wife or I have ever experienced from previous dentists. I would recommend them to even the biggest of babies. They ask if I want the TV remote but their crosstalk is much too entertaining to bother with broadcast television. Dare I say...they make the visit a pleasurable experience!
Dr. Donison and his whole entire team are beyond fantastic! I actually enjoy going to the dentist now, they make it so easy. Thank you for all your hard work and taking care of my pearly whites!
Denise Perrier
2021-01-18
Dr. Donison and the all the staff are not only very good but also very friendly. I am very happy how kind and caring Dr. Donison is towards m me as a patient.He takes the time to explain everything and always checks to ensure my comfort while doing a procedure. I highly recommend this dental office.
My family have been going for over 30 years. The personal attention and care you receive makes you feel like family. Can't say enough!!
I have been extremely happy with the professional, yet warm and comfortable environment that I have experienced at Donison Dental. Having moved from a small town where I had an excellent dental care team, I was uncertain and wary about finding a dental care team that took care of me as well as before. Dr. Antoniuk and her team did not disappoint. The experience right from when you walk in the door, to the hygenists, dental assistants and Dr. Antoniuk herself, were all outstandingly warm, welcoming, and professional. Going to the dentist typically isn't high on one's "favorite thing to do list", but the crew at Donison Dental make it a much less stressful and might I dare even say "enjoyable" experience. I highly recommend Donison Dental!
Dr. Donison is hands down the best Dentist that I have ever been to. He is extremely thorough and his staff are so incredibly accommodating and helpful. I can't say enough good things about this place, I will never go anywhere else.