Office & Financial Policies
If you would like to make an appointment, please contact our office by phone or email.  We take emergencies and will do our best to ensure you receive prompt and attentive care.  We know your schedule is busy so we open on Saturdays and evenings to accommodate your needs.
 PLEASE arrive on time for your appointment.  We take pride in making every effort to stay on time and minimize delayed start times. If you arrive later than 15 minutes after your appointment time, we may not be able to see you that day or complete your full treatment.  We will make every effort to accommodate you, however in some cases your appointment may need to be rescheduled.
We understand that with everyone's increasing busy lives, conflicts with your schedule's appointment times can and will occur. In order to provide YOU, our patients, with prompt patient care and attention, we ask that you provide our office with at least 24 HOURS notice prior to your appointment should you need to move, change or reschedule. Should you miss your appointment or provide us with less than the required 24-hour notice, your account may incur a charge.
Appointment Confirmations
Donison dental provides our patients with automated text/email reminders. They can come at 3 week, 1 week, and 2 days prior to your appointment time. You have the option to choose your preference for your appointment reminders. If at any point, you need to change your preference, one of our helpful receptionists can update it for you.
Financial and Insurance Policies
Donison Dental follows the current Alberta Dental Fee Guide. Some benefit plans may not follow this fee guide. The fees covered by your Benefit Provider is whatever has been negotiated between your employer, or yourself, and your Benefit Provider, and is directly dependent on the premium paid for your specific benefit policy. Therefore, you may have 100% basic dental coverage under your insurance guidelines, but if they aren't following the current Alberta Dental Fee Guide (changing yearly to reflect inflation), you may find that there is a balance owing on your account.
Insurance policies vary widely and your coverage cannot be guaranteed. We can however send out pre-treatment estimates on your behalf in order to advise you what is covered under you plan. Please bear in mind that you are responsible for your total obligation should your insurance benefits result in less coverage than anticipated. Ultimately it is your responsibility to understand your insurance plan.
We are pleased to accept assignment of benefits whenever possible. This means that we will submit and process insurance claims as a service to you on your behalf. Insurance policies and their various coverage's can be confusing and we are here to assist you in recovering the most from your benefits. However, due to Alberta's privacy act, there are some insurance companies that may only share details of your policy with you. The more information you know about your policy, the more we can help you. Many insurance companies now have "apps" that you can download on your smart phone to keep track of financial maximums and the type of coverage you have.
We will direct bill, as long as the policy holder's Benefit Provider will allow us and as long as we have an active credit card number on file to cover any unpaid balances. In some cases, assignment of benefits may not be permitted due to benefit issues, or balance on account issues. There are also a few policies which will not permit the benefits to be assigned to the dental office and will only forward payment to the patient; in this instance, we will require payment at the time of treatment.
Payment is due at the time services are performed. We accept cash, cheques, Debit, Visa or Mastercard.
We will do everything we can to help you afford the treatment you need and want. For patients who require extensive work, financial arrangements can be made with our front desk staff.
At Donison Dental we adhere to The Personal Information Protection Act (PIPA) guidelines, which ensure professional accountability and individual privacy.
We are committed to protecting the privacy of our patients' personal information and to utilizing all personal information in a responsible and professional manner.
We collect patient contact information such as names, home and work addresses and telephone numbers, as well as e-mail addresses if available (contact information). We use this information to open and update patient files, to send reminders or confirm appointments, to invoice for dental services, to process dental claims, to process payments, and to collect on accounts.
Contact information is disclosed to third party benefit providers and insurance companies when we submit a claim for dental treatment on the patients' behalf.
Financial information (such as credit card numbers and expiry dates) may be collected in order to make arrangements for the payment of dental services. This information is not shared with any third parties without consent, unless permitted by law for outstanding bill collection purposes.
We also collect patient information about their medications, health history, family health history, physical condition, and previous dental treatments (medical information). Patients' medical information is collected and used for the purpose of diagnosing dental conditions and providing dental treatment.
Patients' dental information is disclosed to third party health benefit providers and insurance companies when submitting a claim for dental services and/or treatment predetermination on the patients' behalf. This information may also be disclosed to other dentists, dental specialists, or other health care professionals if the patient, with consent, has been referred by us for consultation, treatment, or a second opinion.
As well, Dentists are regulated by the Alberta Dental Association and College, which may inspect our records and interview our staff as part of its regulatory activities in the public interest.
If you have any questions regarding the privacy of your information, please don't hesitate to ask us.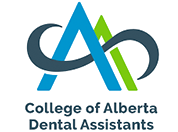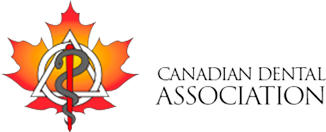 14729-87 Ave. NW Edmonton, AB Canada T5R 4E5
© 2022 Donison Dental. All Rights Reserved.
An absolutely first-class group of people!
I HATED the dentist!!! That was until my family and I had the pleasure and privilege of having Dr Donison and his staff recommended to us! I don't think we will ever go anywhere else. The care and attention they take to ensure your comfort and confidence go above and beyond anything my wife or I have ever experienced from previous dentists. I would recommend them to even the biggest of babies. They ask if I want the TV remote but their crosstalk is much too entertaining to bother with broadcast television. Dare I say...they make the visit a pleasurable experience!
Dr. Donison and his whole entire team are beyond fantastic! I actually enjoy going to the dentist now, they make it so easy. Thank you for all your hard work and taking care of my pearly whites!
Denise Perrier
2021-01-18
Dr. Donison and the all the staff are not only very good but also very friendly. I am very happy how kind and caring Dr. Donison is towards m me as a patient.He takes the time to explain everything and always checks to ensure my comfort while doing a procedure. I highly recommend this dental office.
My family have been going for over 30 years. The personal attention and care you receive makes you feel like family. Can't say enough!!
I have been extremely happy with the professional, yet warm and comfortable environment that I have experienced at Donison Dental. Having moved from a small town where I had an excellent dental care team, I was uncertain and wary about finding a dental care team that took care of me as well as before. Dr. Antoniuk and her team did not disappoint. The experience right from when you walk in the door, to the hygenists, dental assistants and Dr. Antoniuk herself, were all outstandingly warm, welcoming, and professional. Going to the dentist typically isn't high on one's "favorite thing to do list", but the crew at Donison Dental make it a much less stressful and might I dare even say "enjoyable" experience. I highly recommend Donison Dental!
Dr. Donison is hands down the best Dentist that I have ever been to. He is extremely thorough and his staff are so incredibly accommodating and helpful. I can't say enough good things about this place, I will never go anywhere else.