Announcements
PLEASE NOTE: Our office will be closed Dec. 23, 2023 – Jan. 1, 2024 for the holidays. 
Welcome to Donison Dental
We take pride in providing comprehensive quality care for our patients. Our office is built from long term staff that make up a passionate team committed to serving our patients and building great relationships. We take the time to listen, and to understand their needs and concerns, treating them with the same honesty, integrity, and care that we would a family member.
We base the measure of our success not only on the quality of the dental services we provide, but also on the quality of the relationship we have with each patient.
We are "Excellence By Choice"
We're honored that you've chosen us to care for your smile. Our fabulous team at Donison Dental combines education, experience, and a gentle touch to provide our patients with exceptional family and cosmetic dental care. At our bright and cheerful dental clinic, you'll know you've come to the right place to get a healthy and beautiful smile!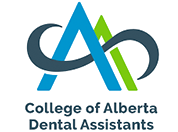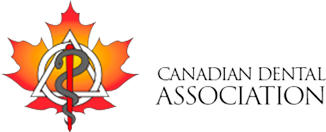 14729-87 Ave. NW Edmonton, AB Canada T5R 4E5
© 2022 Donison Dental. All Rights Reserved.
An absolutely first-class group of people!
I HATED the dentist!!! That was until my family and I had the pleasure and privilege of having Dr Donison and his staff recommended to us! I don't think we will ever go anywhere else. The care and attention they take to ensure your comfort and confidence go above and beyond anything my wife or I have ever experienced from previous dentists. I would recommend them to even the biggest of babies. They ask if I want the TV remote but their crosstalk is much too entertaining to bother with broadcast television. Dare I say...they make the visit a pleasurable experience!
Dr. Donison and his whole entire team are beyond fantastic! I actually enjoy going to the dentist now, they make it so easy. Thank you for all your hard work and taking care of my pearly whites!
Denise Perrier
2021-01-18
Dr. Donison and the all the staff are not only very good but also very friendly. I am very happy how kind and caring Dr. Donison is towards m me as a patient.He takes the time to explain everything and always checks to ensure my comfort while doing a procedure. I highly recommend this dental office.
My family have been going for over 30 years. The personal attention and care you receive makes you feel like family. Can't say enough!!
I have been extremely happy with the professional, yet warm and comfortable environment that I have experienced at Donison Dental. Having moved from a small town where I had an excellent dental care team, I was uncertain and wary about finding a dental care team that took care of me as well as before. Dr. Antoniuk and her team did not disappoint. The experience right from when you walk in the door, to the hygenists, dental assistants and Dr. Antoniuk herself, were all outstandingly warm, welcoming, and professional. Going to the dentist typically isn't high on one's "favorite thing to do list", but the crew at Donison Dental make it a much less stressful and might I dare even say "enjoyable" experience. I highly recommend Donison Dental!
Dr. Donison is hands down the best Dentist that I have ever been to. He is extremely thorough and his staff are so incredibly accommodating and helpful. I can't say enough good things about this place, I will never go anywhere else.